Free Trial Available - email us now at sales@orderlyq.com and we can have you set up in just 10 minutes.
Are your contact centre agents swamped during peak times, leading to long queues, abandoned calls and frustrated customers?
Lots of customers still want to make contact with companies over the phone, but it's not always a great experience when they do, due to long waiting lines. You can try increasing the number of agents to match peak demand, but this is costly and unpredictable. And introducing traditional call back systems only make the problem worse, as agent workloads pile up with outbound calls, inbound queues get longer and customers get even more frustrated.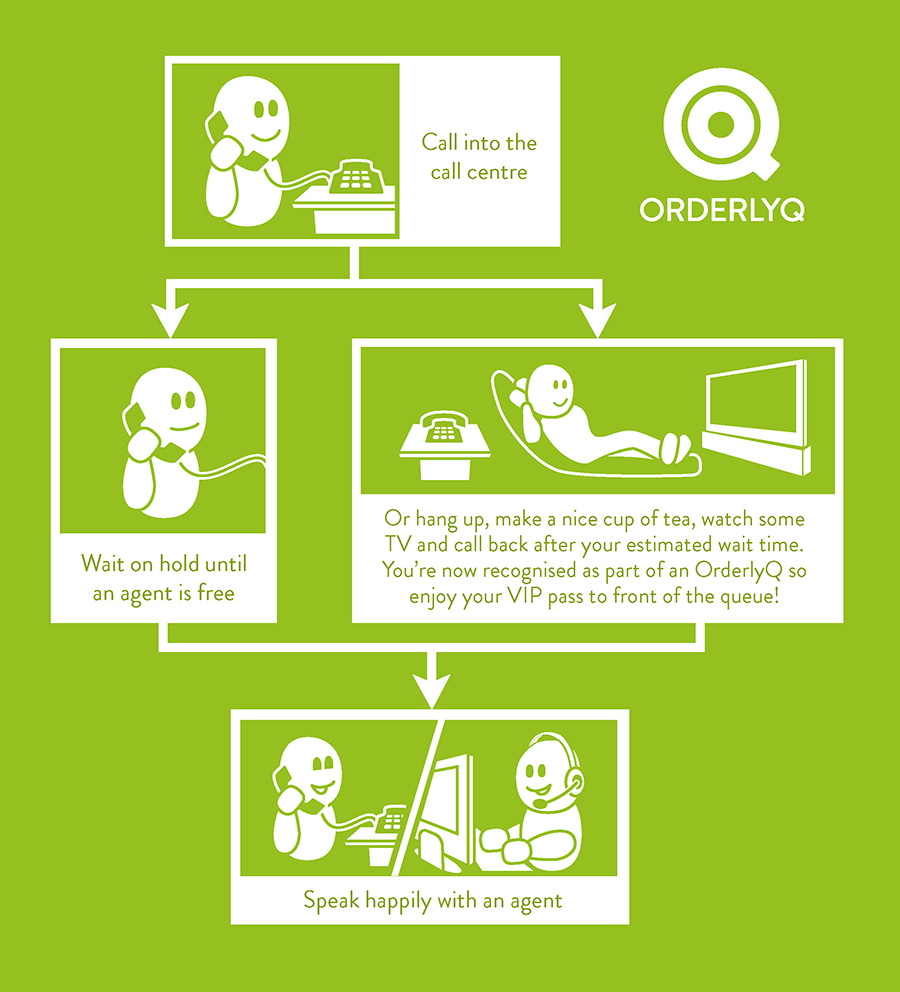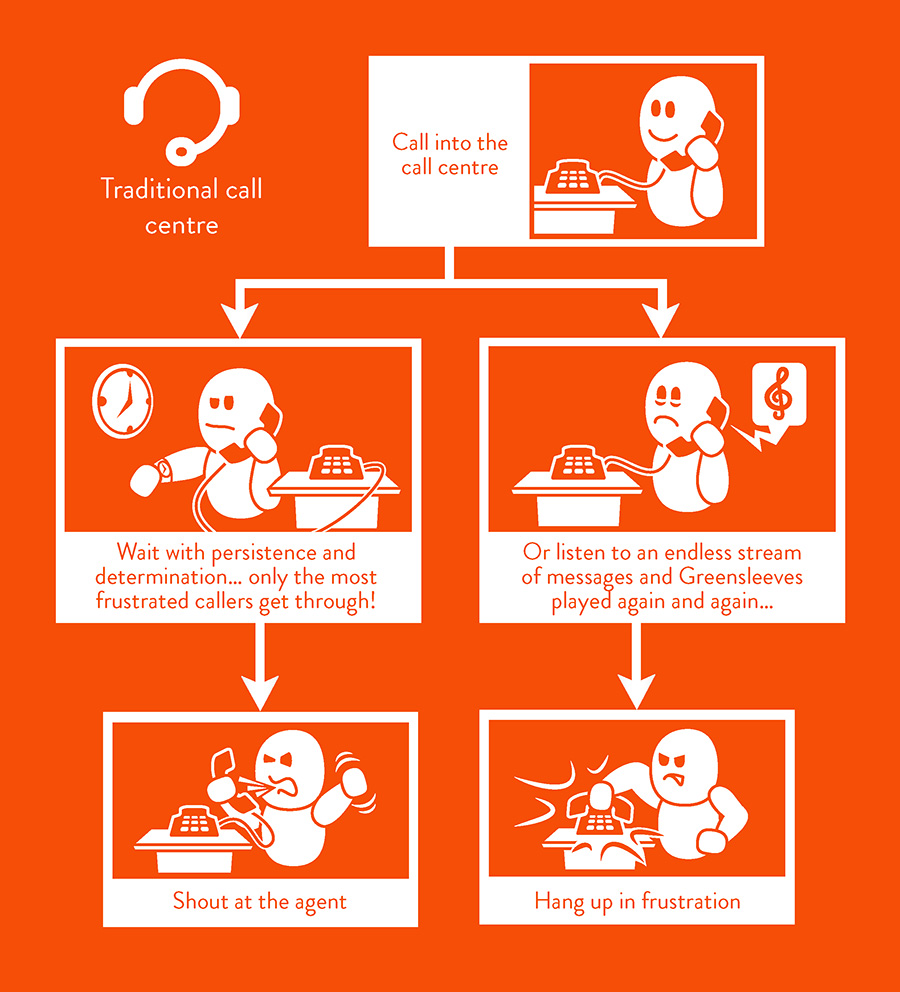 Enter OrderlyQ!
OrderlyQ reduces wait times and increases agent answer rates, up to 99.9%! Every caller is given an individually estimated wait time, and they're free to hang up and call back themselves when their slot is ready, rather than wait on hold. OrderlyQ will remember their number, so when they call back they go straight to the front of the queue. What's more, even if they hang up and forget to call back until a few hours later, OrderlyQ still remembers their number and places them at the front of the queue to be served immediately. Just listen to the sound file above to understand how it works.
OrderlyQ works with your existing technology. It can be deployed within minutes at the network level without installing additional hardware. It requires no on-going management, and is self-configuring.
Make abandonment a thing of the past - start your FREE TRIAL of OrderlyQ today!
We'd love to show you our system in action at your call centre.
For a free trial of OrderlyQ just call us on +44 333 543 2107 or request a demo.

Calculate the benefit OrderlyQ will generate for your call centre.